December 24-25, 2017
Well, it's that time of year.
What does that time of year have to do with crowns and swords?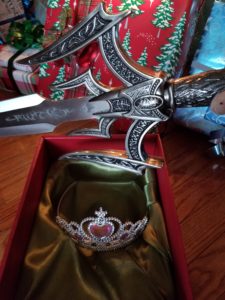 Nothing, unless you are planning a game for Christmas day at our house; in that case, anything goes and you never know what to expect. I can't tell you all about it yet – shhhhhh…… it's a surprise, but I may share more after Christmas.
For now, I can share that our family has a new Christmas  movie to add to the repertoire of Christmas show watching we do while wrapping and bowing gifts, "Olaf's Frozen Adventure". Just plain fun!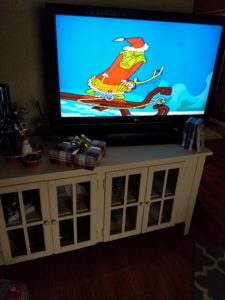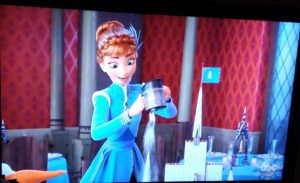 It is late and everyone is tucked in bed as I hide a few gifts for the games and move the interactive table I built out to the family room. I found a table at good will for three dollars and used a touchboard I had, some electric paint, electrodes, an SD card, and my computer to turn it into an interactive table to guide one of the games tomorrow. I painted it white so the electric paint I used for the silhouettes would show up. I used decorating snow, and a house design with cut out areas so you can see the silhouettes, but cover the wires. I attached the wires to figurines that can be moved to the electric paint silhouettes to trigger a clue I pre-recorded for where gifts are hidden. I'll try to remember to post a picture of the final product before I disassemble it and reuse the parts.
I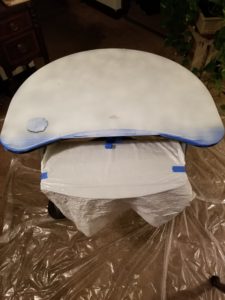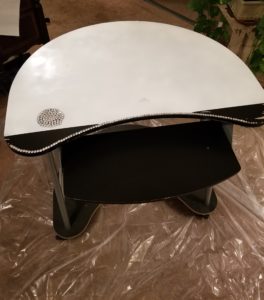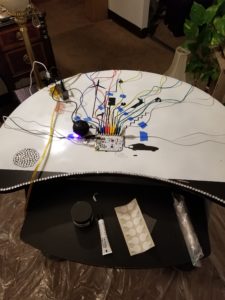 2017 is almost over. The manuscript received four new chapters to better define the world building, tighten the character arc, and streamline the plot. This year will pull that new focus through the entire manuscript. Project – N progresses with leaps and hard work in the times between leaps. I look back and see challenge, change, and growth – yep, I'm happy with that. 🙂 Our Golden Egg and her husband are home with us and the gingerbread house building competition is on (grin). The houses are complete (a Christmas eve tradition) and the unbiased judging by family and friends between now and January will declare the winners. Enjoy your traditions. We wish you and yours a happy holiday however you celebrate at this time of year.